A
Lecturer in Business Studies
Social Researcher
Social Policy Consultant/Education
Social Influencer
Philanthropist/Social Worker
I was brought up and schooled in a small village in Punjab, Pakistan. I completed my early education under the open sky and sitting on rugs on the ground. I started learning English alphabets when I was in class 6. In its 132 years of history, I am the first student of my native village school who achieved a PhD degree from a public university in the UK. I did the first ever PhD on the issue of out of school children in Pakistan.
I completed my BA from the Government College Lahore and MA in Economics from the Forman Christian College Lahore – then the two most prestigious institutions in Pakistan. I did MSc in International Money, Finance and Investment from Brunel University London and PhD in Social and Policy Studies from Loughborough University, UK. I have recently completed a course in Entrepreneurship in Emerging Economies from Harvard Business School, Harvard University.  
During my journey from an open sky school of a remote village to the highly reputed UK universities, I experienced different education systems, teaching and learning cultures, and social interaction with diverse learning communities. This understanding helps me in becoming an effective teacher and support tutor in my professional academic career.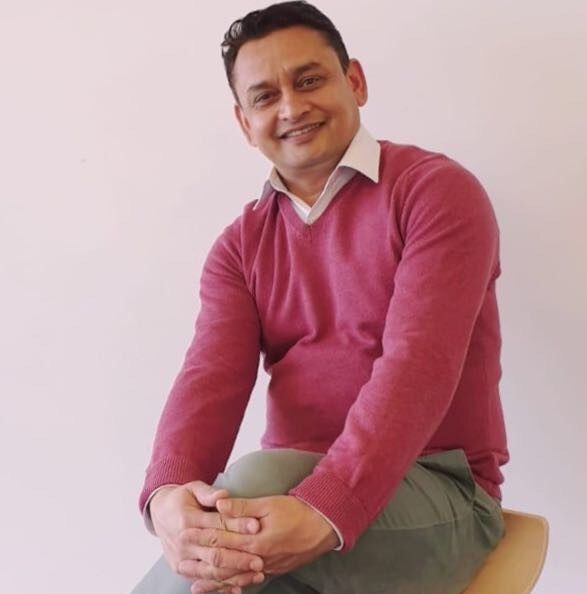 I am a Senior Fellow of Higher Education Academy (SFHEA) now called AdvanceHE. I am a member of British Management Academy (BAM). The BAM is the leading authority in the academic field of management in the UK, supporting and representing the community of scholars and engaging with international peers. I am also a member of the Social Policy Association (SPA). The SPA is the UK's professional association for lecturers, researchers, students, and practitioners of social policy in the UK and internationally.
I have more than ten years of experience of teaching Business related subjects and engaging with home and international students in the UK higher education sector. I provide high-quality learning and support to prepare students for study in higher education particularly those who benefited least from their previous educational experiences. I have developed a deep understanding of the culturally embedded learning needs of the distinct students and the learners from a background of relative educational disadvantage. Most recently, I taught at two affiliated campuses of London Metropolitan University in London for four years.
In past, I worked for the National Bank of Pakistan as a Finance Processing Officer. I also supervised a non-formal female literacy project, 'Voicing of the poor' funded by the World Bank out of Japanese Social Development Fund and implemented by the Department of Social Welfare, Women Development and Bait-ul-Mal, Government of the Punjab, Pakistan. I practically learnt the dynamics and processes of social innovation and entrepreneurship for a family run business through this project.
Recently, I worked at Brunel University London as a Research Fellow with the principal investigators on the project titled SMEs digital footprints and their ethical implications during the Covid-19 outbreak and beyond. This project is funded by the UK Research and Innovation (UKRI). I taught Issues and Controversies in International Business Project to UG students, supervised dissertations and marked postgraduate assignments at the Brunel Business School. Currently, I am working as a Senior Lecturer in Business Management and Marketing at Canterbury Christ Church University.